Using arts, culture and media to promote positive social transformation
Age, Identity and Political Power
PANEL DISCUSSION
MODERATOR:Jessica Musila, Executive Director -Mzalendo Trust.
Wednesday 26th September 2018
6:00 PM - 8:00 PM
Goethe Institut Auditorium
We are pleased to invite you a panel discussion by Katrin Hahn-Laudenberg (a scholar from the University of Wuppertal, Germany),Caren Wakoli (Founder and Executive Director of Emerging Leaders Foundation and reknown social entrepreneur), Anthony Kibagendi (works in Youth Affairs Office Of The President) and moderated by Jessica Musila( Executive Director -Mzalendo Trust). This will be held at the Goethe Institut Auditorium on 26th September 2018 from 6:00 PM to 8:00 PM This event is open to the public and entry is free.
Download the Brief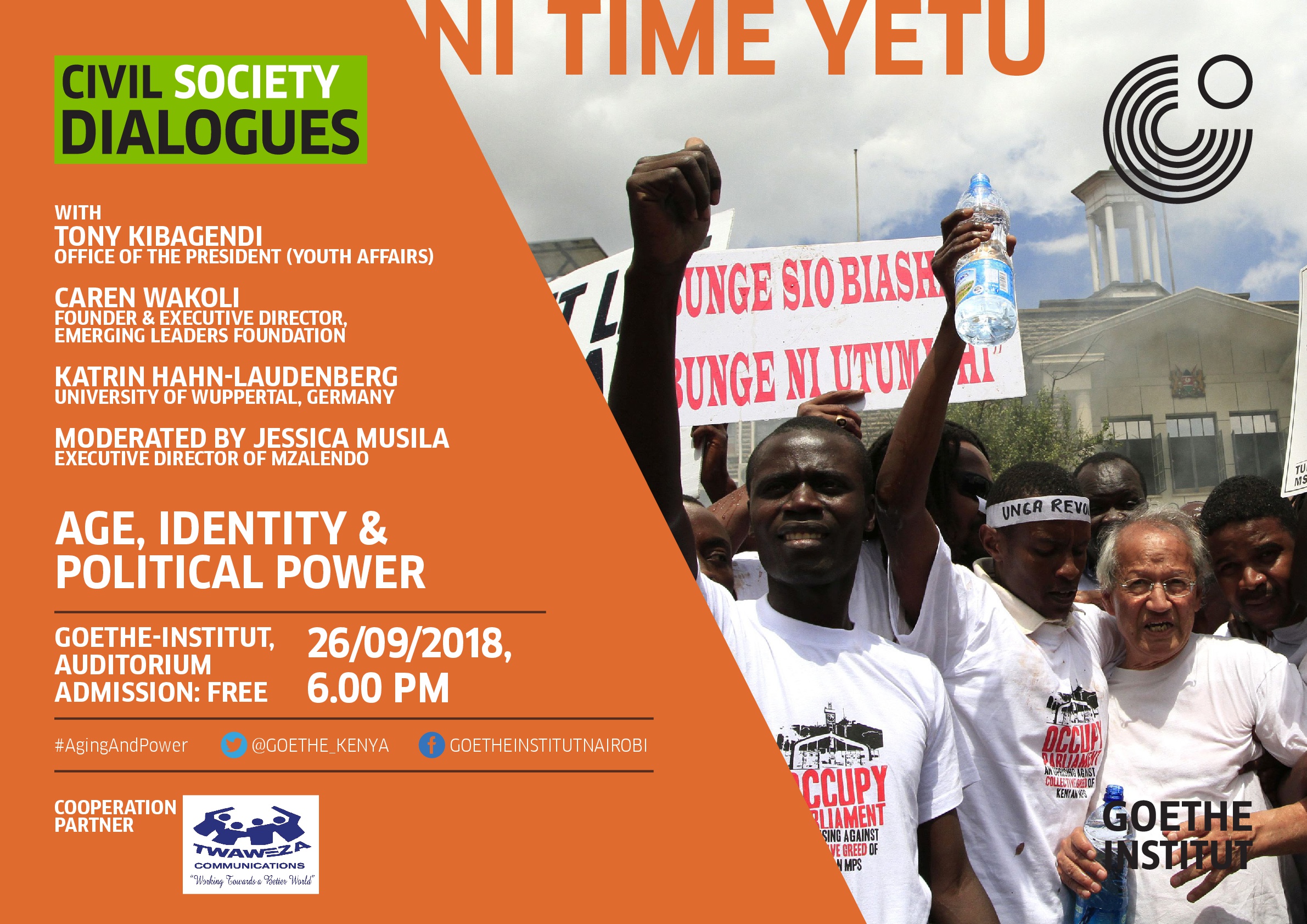 JAHAZI
MAGAZINE
REFLECTIONS ON
Culture, Arts and
the Constitution of Kenya
This issue of Jahazi delves into the recent events of this year such as the approval of the Culture Bill and the victory of the Ogiek community to protect their way of life. Contributors discuss the importance of identity especially in the wake of Brexit and Donald Trump, the role of food in culture, the Traditional Knowledge Act and we feature visual artist Paul Abwao. This is one of our most though-provoking issues to date. You can download it for free on the link below.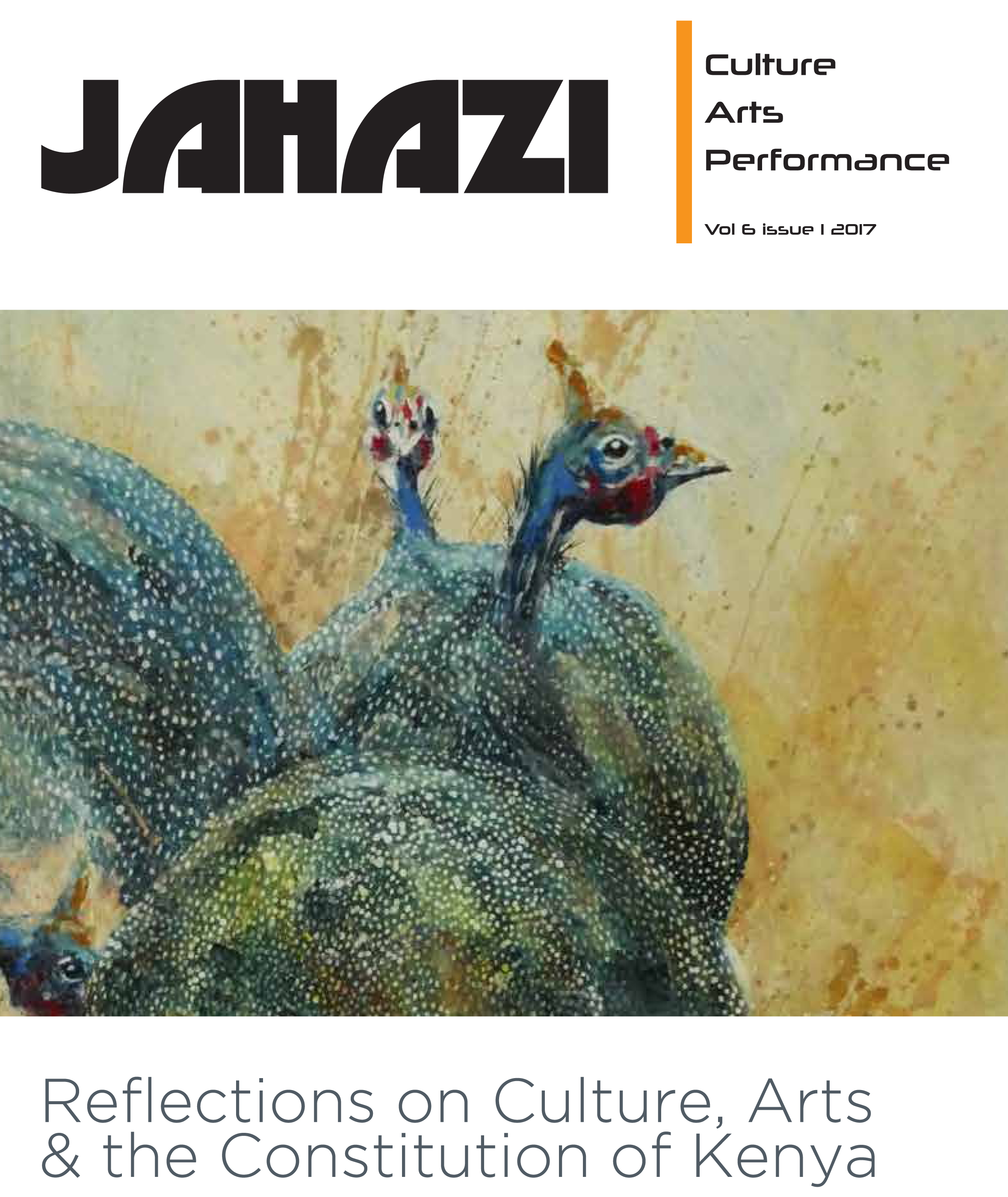 BOOK OF THE MONTH
Kenya's 2013 General elections
STAKES, PRACTICES AND OUTCOMES
When voters enthusiastically turn up to cast their vote during general elections, they expect that their action would meaningfully change their lives. But in most of Africa, even when elections are held on a regular basis, voters are quite often disappointed by the performance of their leaders who use the new positions as an opportunity to loot public resources and consolidate power. It is almost as if elections are of minimal value to the populace.
Notwithstanding this trend, when they are free and fair, general elections can be transformative. They can bring into the political arena men and women of integrity committed to service and accountability. Inspired by the determination to have inclusive governance and the advancement of democracy, Kenya's 2013 General Election: Stakes, Practices and Outcomes asks important questions related to political participation, coalition building, politics of identity, the international criminal court, electoral systems and institutions, and the judiciary.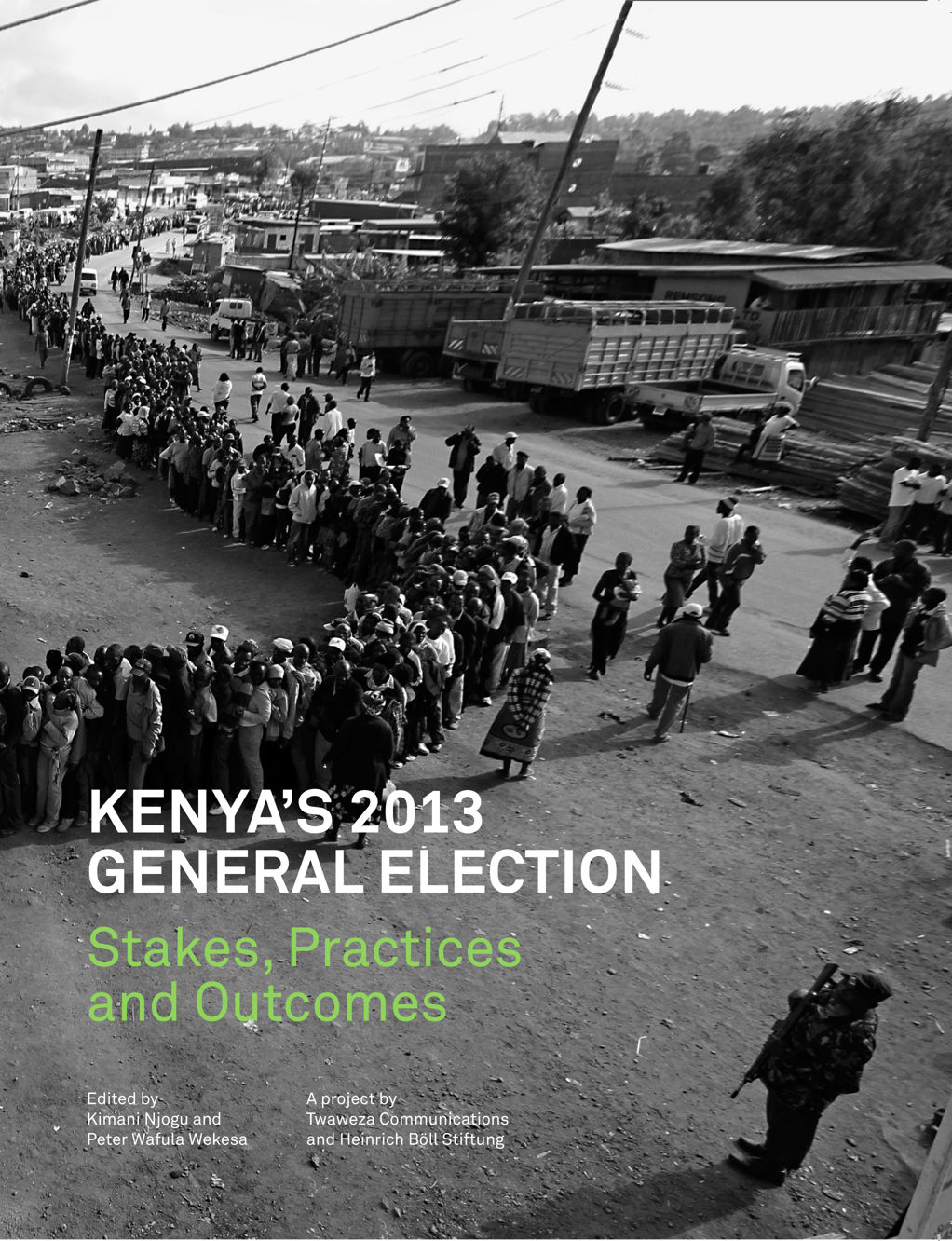 NEWS AND ACTIVITIES
We believe making the world a better place for future generations cannot happen by accident; it can only be done by persistent, consistent hard work by a group of forward-thinking citizens of the world. We record our experiences, upcoming events and activities to inspire you to join the Twaweza Movement. Together, we can make the world a better place.